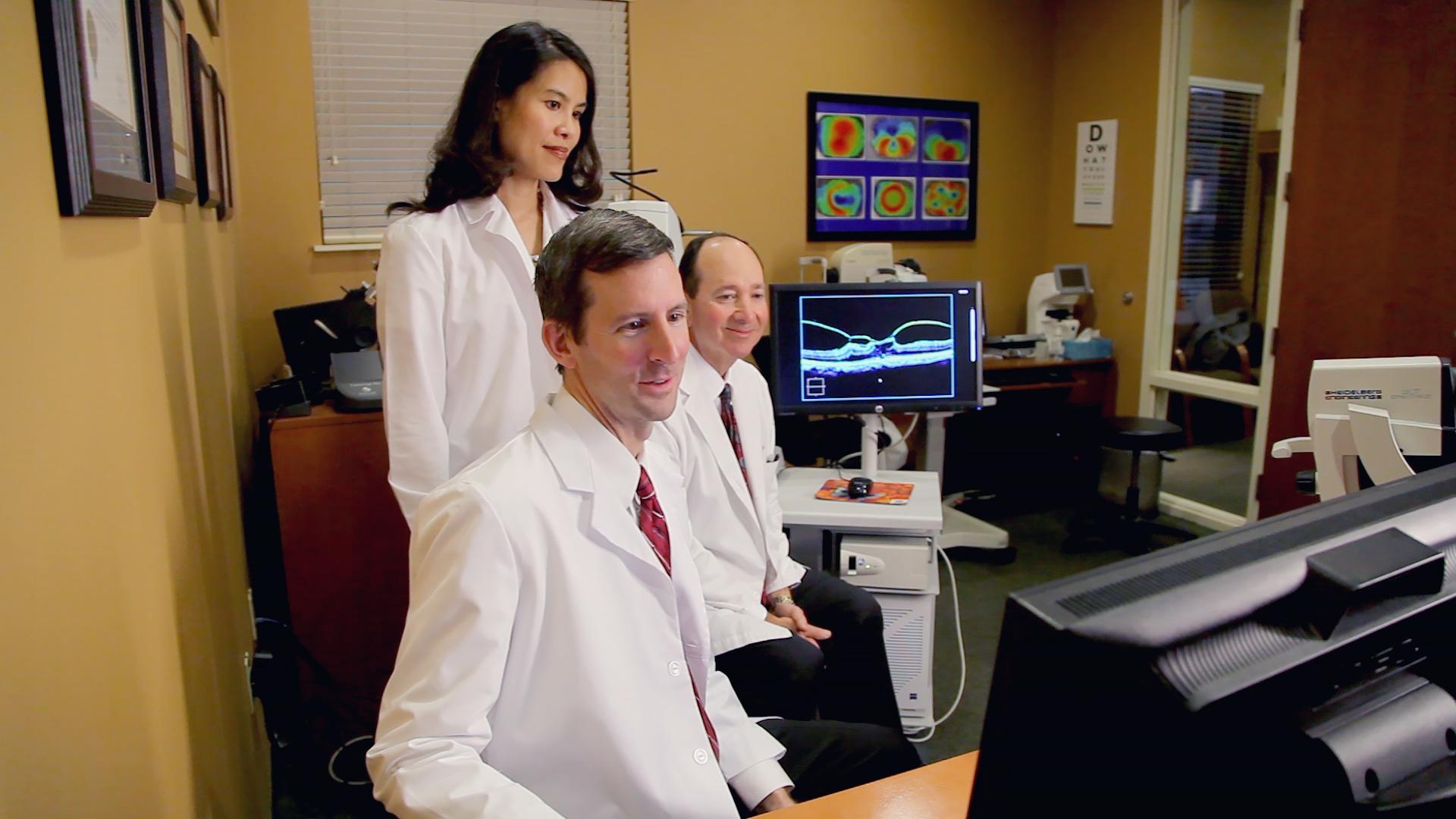 Finding a singular focus and pursuing it to the highest possible standard can help a practice launch and grow. Dr. Roxanne Achong-Coan laid the foundation for her successful practice by focusing on 2 key differentiators – specialisation and adoption of the latest technology.
CooperVision recognises the role of technological innovation in providing quality eye care, and interviewed Dr. Achong-Coan to get her perspective on how putting technology to work can build an eye care practice.
Specialisation sets you apart
Dr. Achong-Coan is an expert in contact lenses, especially in the fitting of specialty lenses and in orthokeratology. The emphasis on contact lenses helped Coan Eye Care focus its costs, training, hiring, and marketing to maximise patient retention. The careful but eager adoption of new technology has further set Coan Eye Care apart.
Coan Eye Care is consistently among the first local practices to adopt a range of technologies, including spectral domain optical coherence topography (OCT), amniotic membranes for treating ocular surface disorders, automated lensometers, and the latest hand-held tonometers. The decision to acquire these tools is always made with efficacy, efficiency and cost in mind, but Coan Eye Care also considers the long-term value that a unique or advanced offering can bring to its business.
Advanced technologies can:
Broaden the range of treatable potential patients
Increase patient loyalty through a better diagnosis and treatment experience
Encourage referrals from more generalised practitioners
The long-term value of investing in technology
Competitive differentiation is a critical factor in business success, but it is not the only benefit of absorbing the added cost and training time of advanced technology. Dr. Achong-Coan and Coan Eye Care are seen as leaders in the region, elevating the professional profile of the doctors and staff in the practice. In turn, that makes it easier to recruit talented and qualified staff who want to work for a respected practice.
"Our doctors are residency-trained in ocular disease and contact lenses," said Dr. Achong-Coan, "and we have approximately 66 years of combined clinical experience."
Refusing to be complacent helps maintain growth
Hand-in-hand with the ability to adopt new technology are the energy and ambition not to stand still. Dr. Achong-Coan is already adding additional capabilities to Coan Eye Care, including the prevention, detection, and treatment of meibomian gland dysfunction (MGD). This offering will not only help patients with dry eye who have not been able to get adequate relief, but will also create patient loyalty by providing specialised and specific care.
The high-tech approach does not stop at equipment. Dr. Achong-Coan's practice also includes epigenetics, using DNA analysis to shape treatment plans for patients to ensure adequate disease prevention surveillance and a comprehensive nutritional plan for ocular health. Paired with the emphasis on fitting even the most challenging corneas with contact lenses, this rigorous strategy adds breadth and depth to the Coan Eye Care brand.
The results are a growing and loyal patient base and a staff who find fulfilment in being able to treat a range of challenging conditions.