CooperVision, Inc. is celebrating its successful participation at the 9th annual Asia Cornea and Contact Lens Conference (ACCLC), held from 22-23 April, 2014 in Kaoshiung, Taiwan. To further underscore CooperVision's reputation as a global company and a serious player in the APAC eye care industry, the company sponsored the conference to help build brand awareness and exposure among a community of around 450 eye care practitioners (ECPs) from Taiwan, Singapore, Malaysia, Korea, Japan, Hong Kong and China. It has been several years since the last international optometry seminar was held in Taiwan, and the event offered a good chance for CooperVision to present its range of innovative eye care products and build relationships with ECPs in the region.
During the two-day event, more than 300 ECPS, optometry students, industry researchers and competitors visited CooperVision's booth where the company demonstrated its specialty products including Biofinity® Toric, Biomedics® 1day Extra Toric and Proclear® 1day Multifocals, a product which is relatively new to Taiwan. CooperVision took advantage of the close interaction with customers and ECPs to show its latest marketing collaterals and garner face-to-face feedback. The event also gave CooperVision representatives the opportunity to interact with key partners and account representatives to differentiate its products.
During the conference, Regional Professional Services Director from CooperVision, Dr. Fan gave a 30-minute presentation about several successful factors for fitting multifocal contact lenses to presbyopes, targeting a broad range of ECPs including opticians, optometrists and ophthalmologists. The company also sponsored key opinion leaders and customers to attend the conference. Dr. Jin Wenqin, from the Eye Hospital of Wenzhou Medical University in China, presented the results of a study where 10 hydrogel contact lens wearers were refitted with CooperVision Biofinity lenses. The study concluded that the Biofinity lenses could provide eye health benefits for existing hydrogel lens wearers. Ms. Ho Wei Lin, Chief Optometrist from Paris Miki in Singapore, shared study details of an in-store fitting experience for Proclear 1day Multifocal lenses on presbyopes that do not currently wear contact lenses. The study results showed that the CooperVision Proclear 1day Multifocal lenses are easy to fit and offer wearers good distant, intermediate and near visual quality.
CooperVision's presence at the event, where the company showcased new products and invested in bringing regional key opinion leaders to the event to present latest study results, is evidence of the company's ongoing commitment to the Asia region in providing support, knowledge-sharing and a rage of innovative eye care products.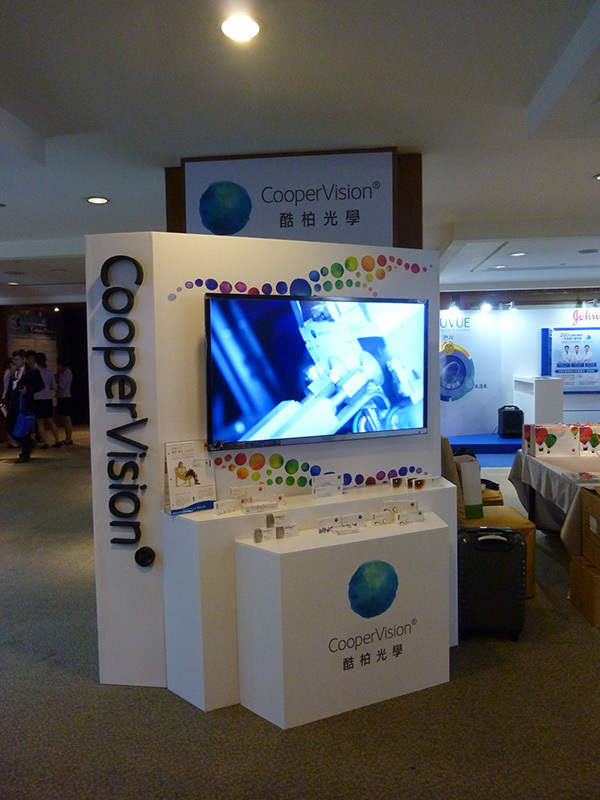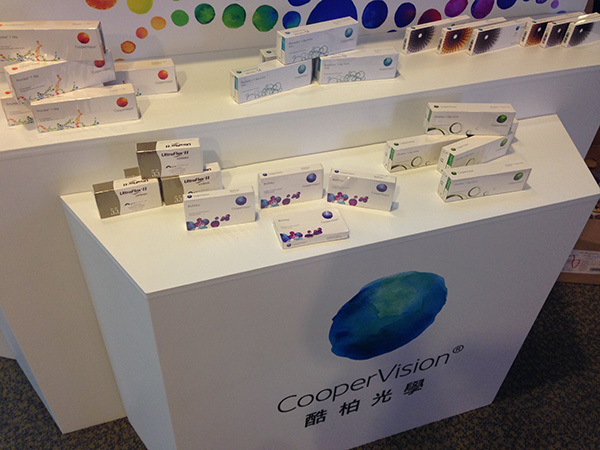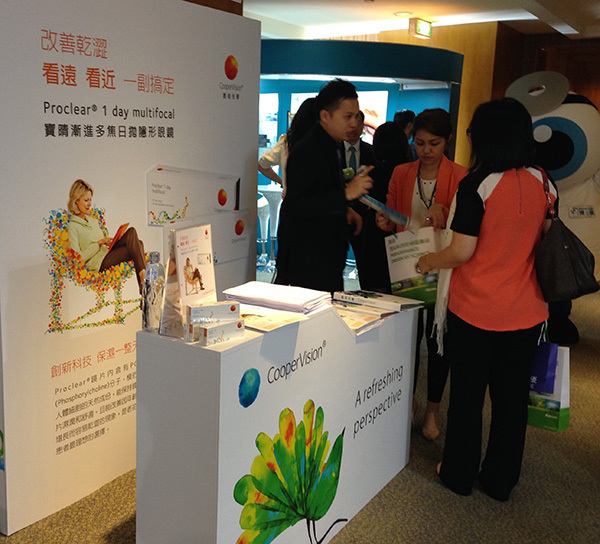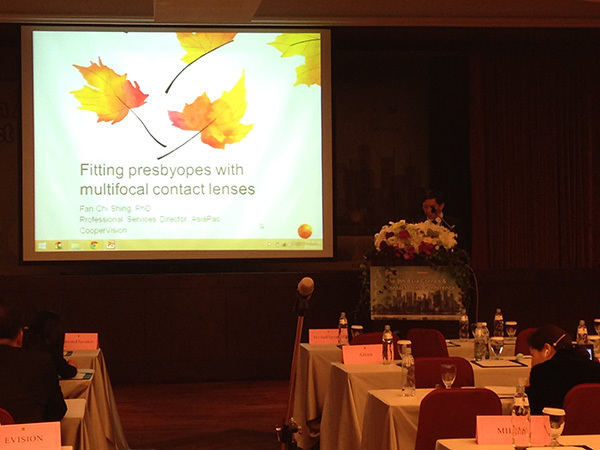 About CooperVision
CooperVision, a unit of The Cooper Companies, Inc. [NYSE: COO], is one of the world's leading manufacturers of soft contact lenses. Dedicated to continually bringing a fresh perspective to the contact lens experience for practitioners and patients, CooperVision specializes in lenses for astigmatism, presbyopia, and ocular dryness. The company routinely collaborates with eye-care professionals in the research and development of relevant products. CooperVision manufactures a full array of monthly and daily disposable contact lenses featuring advanced materials and optics. For more information, visit www.coopervision.com
Contact lenses are medical devices and can only be prescribed and dispensed by a licensed eye care professional.
About The Cooper Companies
The Cooper Companies, Inc. ("Cooper") is a global medical device company publicly traded on the NYSE Euronext (NYSE:COO). Cooper is dedicated to being A Quality of Life Company™ with a focus on delivering shareholder value. Cooper operates through two business units, CooperVision and CooperSurgical. CooperVision brings a refreshing perspective on vision care with a commitment to developing a wide range of high-quality products for contact lens wearers and providing focused practitioner support. CooperSurgical focuses on supplying women's health clinicians with market leading products and treatment options to improve the delivery of healthcare to women. Headquartered in Pleasanton, CA, Cooper has approximately 9,000 employees with products sold in over 100 countries. For more information, please visit www.coopercos.com.